Who we are
HARVESTATE AM is an independent, Paris-based investment and asset management company, dedicated to real estate investments and accredited by the Autorité des Marchés Financiers (AMF, the French securities market regulator) as an alternative investment fund manager, under the AIFM directive.
HARVESTATE AM enjoys a strong expertise in the real estate markets of Paris and its surrounding region and is active across the spectrum of the real estate assets classes: from Core/Core + to Value-Added and Speculative investments.
We are a team of 10 seasoned professionals, with the full range of necessary in-house expertise to offer our professional clients (French and foreign institutional investors, family offices and other qualified investors) the following array of real estate fund management and investment vehicle services. Harvestate Asset Management so declines the following various activities: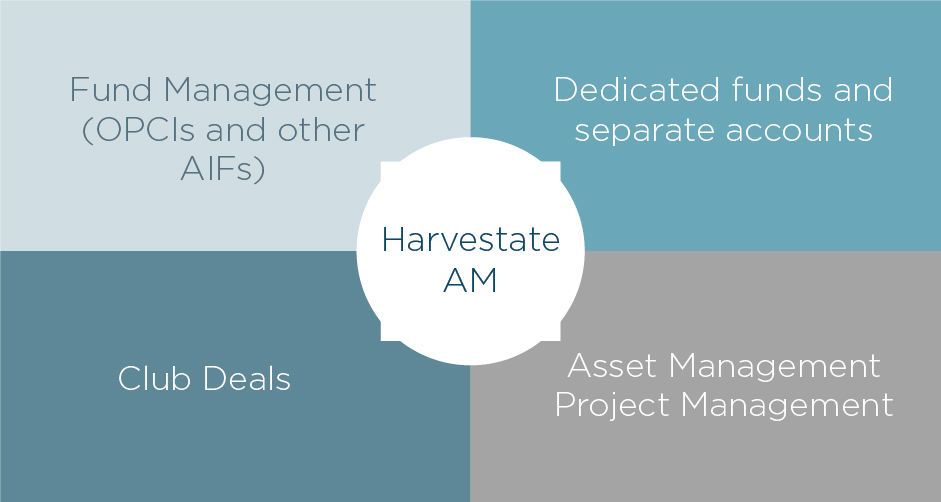 Formerly known as "Nexity REIM", HARVESTATE AM used to be the real estate investment management and asset management division of Nexity, France's leading fully-integrated real estate company (2018 revenue: €4.1 bn). Between 2006 and 2014, we acquired a solid reputation for our asset management services and for setting up club deals in the value-added and opportunistic commercial property sectors.
The company became independent following a spin-off carried out in June 2014 by Laurent Diot, former CFO of Nexity. Nexity, our former parent company, continues to hold a 20% stake in HARVESTATE AM. This is a purely financial ownership interest and Nexity plays no role in HARVESTATE AM's decision-making.
Some of our investment strategies, such as office-to-residential conversion or land reconversion for new residential developments projects, are pursued under specific partnership arrangements with Nexity.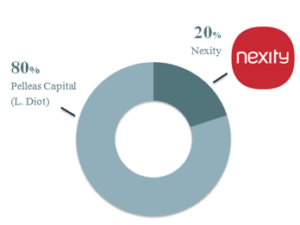 Our approach
Our cross-disciplinary team of experienced professionals combines an intimate knowledge of real estate value drivers, a strong sense of creativity drawn from backgrounds in property development, and a meticulous approach to financial and operational
First and foremost, HARVESTATE AM strives to build long-lasting relationship with its clients, based on trust, a fair and transparent fee structure and a true alignment of interests between Investment Manager and Investors.
Throughout the investment process, we employ a rigorous risk-control system, with attention to minute details during both the due diligence and execution phases.
We adapt to our clients' needs, offering customised reporting for each investor's needs.
With an average above 23 years of experience in real estate, HARVESTATE AM's seasoned managers have a vast network of investors, property owners, brokers, investment bankers and commercial bankers to draw on for first-rate deal sourcing and financing.
HARVESTATE AM is fully compliant with the Hoguet Act regulating real estate asset management and brokerage activities in France ("T" and "G" professional certifications) and is insured by Zurich Insurance.
HARVESTATE AM is a member of ASPIM (a French association of regulated real estate investment companies) and IEIF (a French property investment research institute).